Privatization of the educational sector in India has caused increased competition among schools/ colleges to attract new students. If you are in charge of an educational institution and are looking to enroll new students, digital marketing might just be your best bet.
Educational institutions should use digital marketing to build an online presence using Digital Marketing channels to reach prospective students and their parents cost-effectively and on a larger scale.
Due to the increase in internet penetration and voice search in India, it has become easy for people to access information at their fingertips.
Before selecting an institute, the first step a parent or student does is visit Google to research various institutes, learn in advance about the courses offered, the enrollment process, the college facilities, college rankings, the fee structure, placement records, and so on. 
While this being the current situation it becomes mandatory for Edu institutes to have a strong online presence.
Having an official website that provides complete details about the institution, infrastructure, courses offered, Alumni profile, placements record, etc plays a vital role in educating parents and students

Having a strong social media profile helps influence the younger generation. Social media profiles such as Facebook and Instagram provide a glimpse of the life at campus, the community events conducted in college, etc helps students visualize their life in college and pursue them to register.
In a nutshell, maintaining an effective online presence will certainly help you attract new prospective students, make a brand out of your educational institution and stand out. 
What Are the Best Digital Marketing Strategies for An Educational Institute?
The problem is educational institutions have to tend to new students every academic year. 
With budget constraints and more and more marketing channels, it becomes increasingly difficult for institutions to keep up. 
With this in mind, we have devised a comprehensive list of different digital marketing strategies focused on building your online presence and bringing in more student traffic leading to more student registrations
1. Building a professional-looking, informative website
When students search for your institute, the website is likely to be the first thing they see. 
We cannot emphasize enough how important it is for you, as an educational institution, to have a professional-looking, informative website. 
When a student or parent starts his research on Google and searches for a particular course, your institution's website should rank on top of Google.
And once the student visits your website all the information he is looking for must be presented in an easily understandable manner, making your institution a worthy contender in their minds.
This helps in building credibility and creating a good first impression of your brand.
Here are some important tips to consider while creating landing pages
Provide accurate reliable information on the institution's official website and be concise. 

The website should be well organized and easy to navigate with a clear-cut outline of the courses you offer.

Provide easy contact options such as a one-click to call button and live chat so students can easily contact and clear their queries 

Including Testimonials from ex-students, parents, and teachers can be a major motivating factor when it comes to getting them enrolled. 

Other information about your institution like hours of operation, location, college brochures, and contact information should be readily accessible.
2. Mobile optimization is the key.
It might seem relatively unimportant for an educational institution to have a mobile-optimized website. But this is a very crucial factor. How?
India has the world's second-largest internet population with over 483 million users in 2018. Of these, 390 million users accessed the internet via their mobile phones. Estimates suggest that this figure would reach over 500 million by 2023.
Almost any kind of content can be accessed using a mobile device. Having mobile-optimized content ensures that the student or parent can easily access the content regardless of the device.

Parents are very comfortable using mobile phones as opposed to using desktops. Parents being the decision-makers for their kids it becomes very important to provide the best user experience when they visit your Institute's website. 
Using Google advertising to drive important, high-quality traffic to the institution's website is a very effective strategy.
Setting up Google ads for keywords like "best MBA college" that have high search volume from your target audience would guarantee that your website is one of the first things students/parents see for related queries on search engines as you can focus on multiple keywords at the same time.
Here is why Google ads are ideal for educational institutions.
Investing in setting up google ad campaigns at the beginning of the academic year when students/parents are actively looking to enroll, will allow you to get quality leads and enroll new students.

Google Ads has the option to turn your ad campaign on or off according to your specific requirements at no extra cost. 

This is what makes google ads ideal for educational institutions as setting up ads during the admission season will ensure maximum ROI and provide maximum benefits.
Of course, working towards ranking organically by creating content is equally important as it has greater long-term benefits. 
However, google ads have a higher probability of quickly generating more traffic and leads. 
Additionally, the platform is more transparent, and you know exactly how much you are spending on the ads.
4. Social Media Marketing (SMM)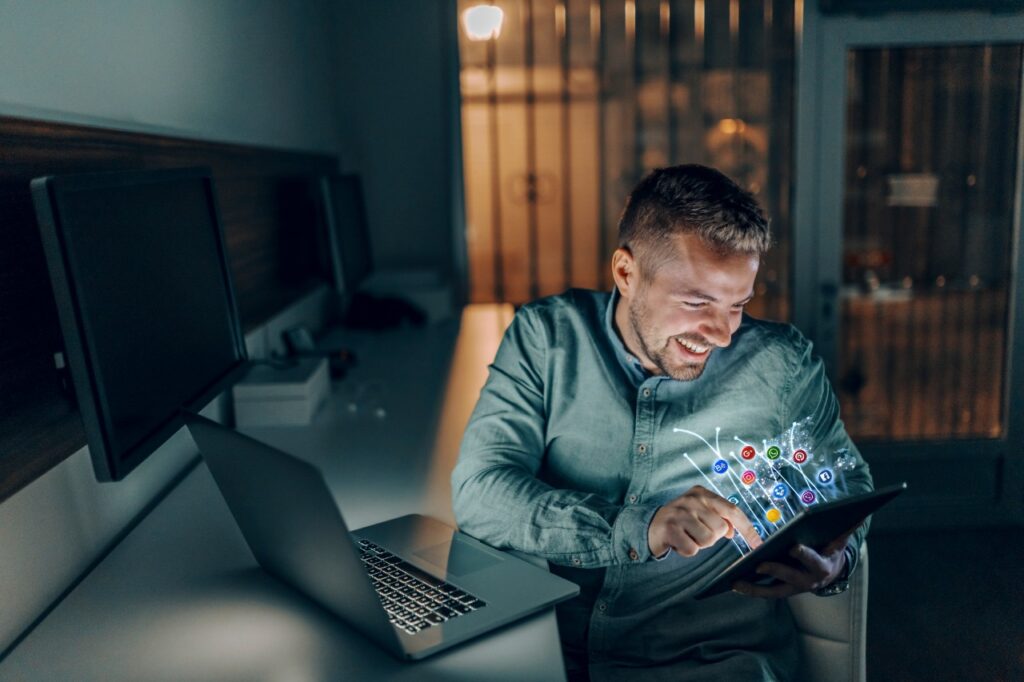 Social media marketing refers to using social media platforms like Facebook, Instagram, Twitter, LinkedIn, Pinterest, YouTube, and Snapchat which are especially popular among students making them the easiest platforms to market your institution effectively.
Why social media marketing?
Social media helps acquire strong brand credibility by increasing your reach and audience.
Every educational institution should have at least one social media platform that they are actively invested in. A complete absence from social media may prove to be a red flag for your institution and here is why.
Institutions can easily leverage social media to create an engaging community of students, parents, and alumni.
 Using social media, institutions can target a specific demographic and run highly targeted social media ads aimed at conversion.
Encouraging social media followers/prospective students/ parents to visit the website can be a good strategy to drive traffic to your website, and enroll a new student.
Using Social media analytics educational institutions can understand how prospective students are engaging on social media by analyzing its reach and engagement with students
How to maintain a good online presence using social media?
This involves consistently publishing great content on the institution's social media profiles.

Actively participating in discussions with students making a good first impression for prospective students and parents.

Social Media Oriented content like Student achievements, Alumni meetings, celebrations, Dorm rooms, Career planning resources are engaging and informative to students/ parents.
5. Search engine optimization (SEO)
Conducting research is important for any student when making career choices. 
Prospective students/parents won't even consider your institution if you are not in the top search results for something like "best school in Bangalore", or "best MBA colleges in Bangalore".
If you have the best SEO for specific career choices, you have the best chance of getting noticed and enrolling a new student. 
Here are some tips to make your website SEO friendly
Always make sure that the content you create is focused on the use of the right keywords that bring in regular traffic. This can be done with proper keyword research with a special focus on long-tail variations of focus keywords that are seemingly easier to rank. 

Update title, meta description,

OG image

of all pages.

Other important SEO factors to consider are 

Site Security

Page speed

User Engagement

Crawlability

Backlinks
According to Oberlo, for every $1 you spend on email marketing, you can expect an average return of $42 making it the most cost-effective technique.
What is email Marketing?
Email remarketing involves collecting students' and parents' emails and using the information to send them informative emails related to the course they showed interest in.




This helps in educating potential students/parents about the course and acts as a nudge to enroll in your institution.

Similar to retargeted ads, email drip campaigns use this information to create highly targeted personalized emails to enhance student engagement.

Email marketing can help you achieve better click through rates by allowing you to frequently broadcast relevant material including brochures, scholarship details, invitation links to various seminars, etc.
7. Re-marketing campaigns
Re-marketing is a cost-effective technique that can be used to yield more conversion rates. 
Institutions should use re-marketing to re-target prospective students who have shown active interest in your educational institution by visiting your website or engaging with your content on social media
Someone who has interacted with you and knows about the institution can be convinced easily to enroll compared to a stranger who doesn't know your educational institution.   
This remarketing approach is used by e-commerce giants like Amazon, Flipkart to target and reach customers who had previously interacted with a certain brand or product.
 This ensures that the buyer is still interested in the product and with a little nudge in the right direction they eventually end up buying the product. 
The same analogy applies to students looking to get into colleges as well.
Managed ad placement refers to placing your PPC ads on relevant web pages that are related to your program. This helps in optimizing the marketing budget and generate better ROI.
For instance, if you want to promote a course on data science, you should place the ad on a website related to data science. 
A prospective data science enthusiast reading blogs is more likely to find your course more interesting than a person looking at cat videos on youtube.
9. Conversion Oriented Content
By definition, conversion-oriented content is aimed at prospective students in the sales funnel.
Conversion-oriented content is created by explaining specifics regarding your institutions such as the kind of courses offered, services, resources, campus infrastructure, faculty info, placement records, fee structure, and so on, to encourage students to connect with you directly.

This may involve providing scholarships, reducing fees, and remarketing them to the prospective students with the intention to convert them.
The target conversion rate must first be determined based on your marketing. This aids in maintaining quality content aimed at improving conversion rates.
You have just learned everything there is to know about digital marketing for educational institutions.
It's time for you to build a beautiful and compelling, mobile-optimized website, drive traffic to it using various social media channels(SMM), run google ads and get quality leads, use email marketing to reach out to interested students/parents among other things.
Put this knowledge into perspective and use it to enroll a new student for your educational institution right away.
However, if you are stuck and need help you can always consult our in-house experts and schedule a free consultation now.